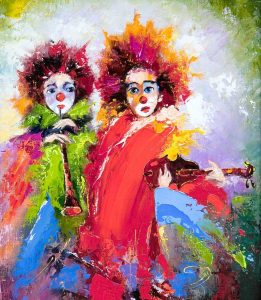 – Do you believe in miracles? You dream to become a princess or queen, a wizard or a warrior? Do you love to perform on – stage?
– Yes. Yes. Yes.
– Then this program is for you.
Drama #18
This course is designed for children of school age and older. Students are introduced to the performing arts. In class, we work on a combination of speech, gesture, and acting. All students participate in performances and concerts.