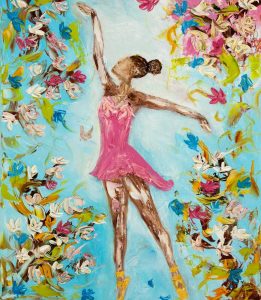 In Wonderland, we provide the dance programs. For younger students, we offer a course mini music, where kids sing and dance at the same time. For older kids our course for advanced. Starting from classical choreography, students are introduced to the classic, ballroom, and contemporary dance. Students work on flexibility and artistry. Frequent performances improve their professional level and self-esteem.
---
#06 Mini Music
#15 Pre-ballet
#16 Beginner ballet
#17 Advanced contemporary ballet
#18 beginner ballroom
#19 traditional russian
#20 pop dance (couples)
When you sign up for courses, remember that ballet is the main course and desirable for all the dance groups. Visiting dance classes 2-3 per week gives the best result.